I think I've watched about 90% of the TVB series that have aired since 2002. I started renting series to watch a few years ago, and since they would release the discs pretty slowly, I started to also rent or buy older series. Some series were amazing, while others were quite awful, but I can't help but watch them all! I am basically addicted to TVB. I'm going to start making a list of TVB series for every year and give a quick thumbs up or thumbs down, but for now, here is a list of my favorite series for each year. Please note that these are just my personal favorites and not what I consider to be the best series that year.
2002
Golden Faith
I thought that this was such a great family drama. I love watching Gallen's relationships with his siblings as well as the love story between him and Jessica. This is a classic TVB series.
Click below to find out my favorite series from 2003-2011!
2003
Survivor's Law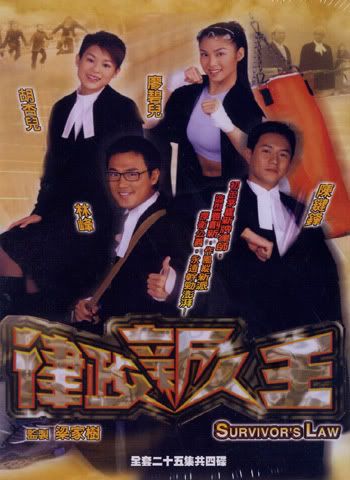 This is my favorite series ever. It was a good mix of developed characters incorporated with interesting cases sprinkled in with some humor and romance. I love everything about it, especially the pairing of Raymond Lam and Myolie Wu in this series.
2004
Shades of Truth
I've heard mixed reviews on this series since people think it's just copying Infernal Affairs, but I really liked seeing Chilam, Wong Hei, Gigi and Tavia in this series. It was an interesting love square although the ending wasn't quite what I wanted. In general, it's a very entertaining series.
2005
War of In Laws
This was such a funny series. I liked watching the bickering between Liza and Myolie as well as seeing Bosco get jealous of his alter ego with Myolie! haha
2006
Forensic Heroes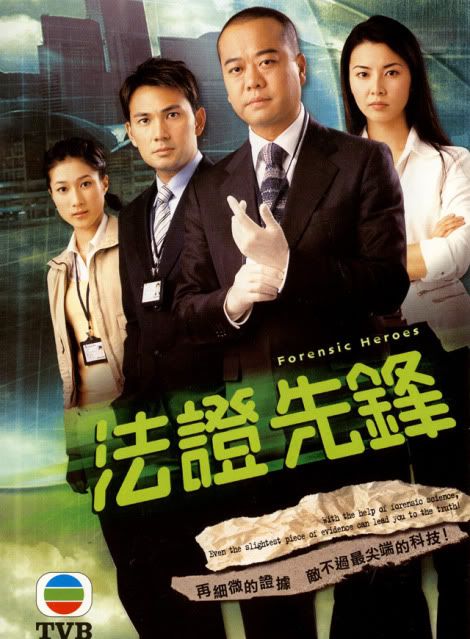 The original is the best in the series. I liked the combination and cooperation between forensics and the cops to figure out the cases. The cases were interesting and a little bit creepy! Bobby and Yoyo have such good chemistry together.
2007
The Ultimate Crime Fighter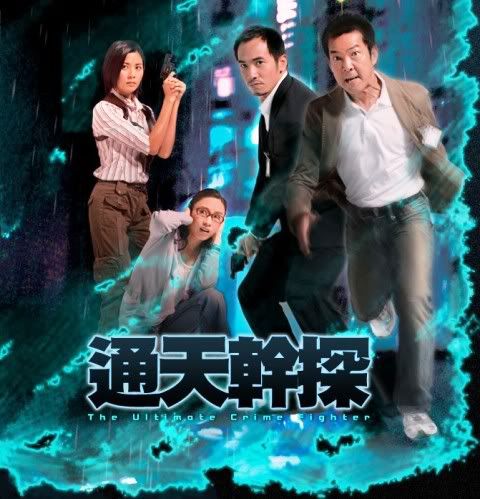 It was suspenseful and made me want to know what happened next. Also, this was one of the first roles that Kevin Cheng played someone creepy, which leads me to...
2008
War of In Laws 2/ Last One Standing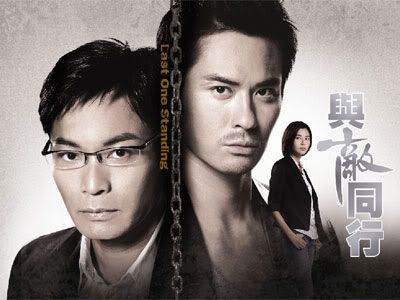 At first, I wanted to say WOIL2 was my favorite series that year since it literally had me laughing out loud at parts (and I loved the fashion elements), but I decided that I should list another series since I already listed the first part earlier. Last One Standing was such a good series! It was suspenseful and filled with twist and turns, and I loved that Roger played a villian and Kevin played such an angry and rough character. It seems like the best series are the ones when TVB finally casts against type.
2009
Rosy Business
Wayne! Wayne! Wayne! I've always loved seeing Wayne in supporting roles, and ever since his captivating role in Gentle Crackdown 2 (he was basically co-lead with the amount of screen time he got), I've wanted him to lead his own series. His character was so annoying, yet you can't help but root for him and it only works so well because Wayne was able to bring so many dimensions to his character. Wayne is probably 90% of the reason of why I love this series.
2010
Gun Metal Grey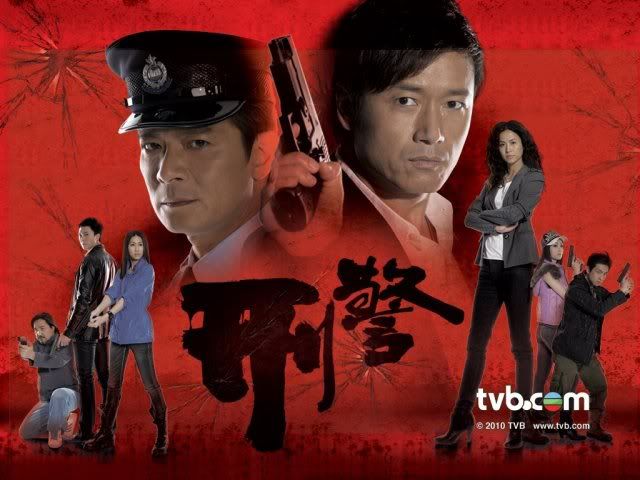 Another great cop series! In a way, it was a typical cop series with the cases, but it was weaved into one big storyline as well.
2011
Ghetto Justice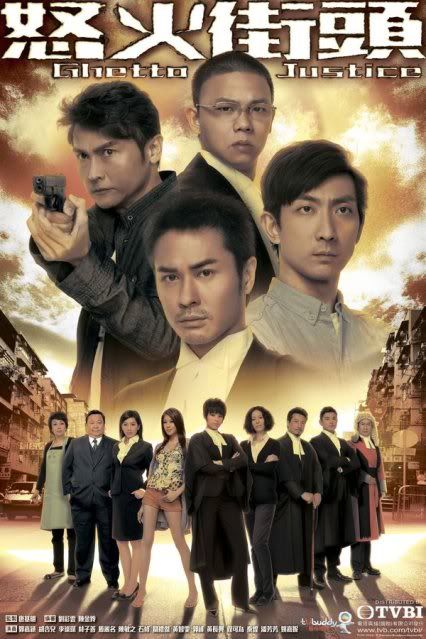 I was deciding between this and The Rippling Blossom since I loved the Chilam/Myolie/Damian parts of the story but not so much the other half, so I decided on Ghetto Justice.
From looking at my list of favorite series, you can already tell that Myolie and Kevin are some of my favorite actors. I enjoy watching most of Myolie's series and I like when Kevin plays off beat roles, so you would think I would be ecstatic when I heard about this series, right? Wrong! I thought they were so boring together in Burning Flames 3 and was wondering why someone would pair them up again so quickly. Also, I hated Myolie's hair style at first and thought that none of the other guys were good looking. Yes, I'm shallow.
However, when I started to watch the series, I realized how wrong I was. Myolie and Kevin have such fun chemistry here and the parts with Kevin and the three other guys were hilarious. I like the cases, the chemistry, and the overall storyline. That's why this is my favorite series of the year.
What are some of your favorite series? Feel free to leave your thoughts!